Let's overcome the Corona crisis together
Take responsibility now and switch to troy
The Corona crisis will inevitably turn into a debt crisis. Our society needs to stand together now. We are contributing! With customer-friendly debt collection, social commitment and creative solutions for cases of hardship with your customers - while maintaining market-leading payment rates at the same time.

Protect yourself and others!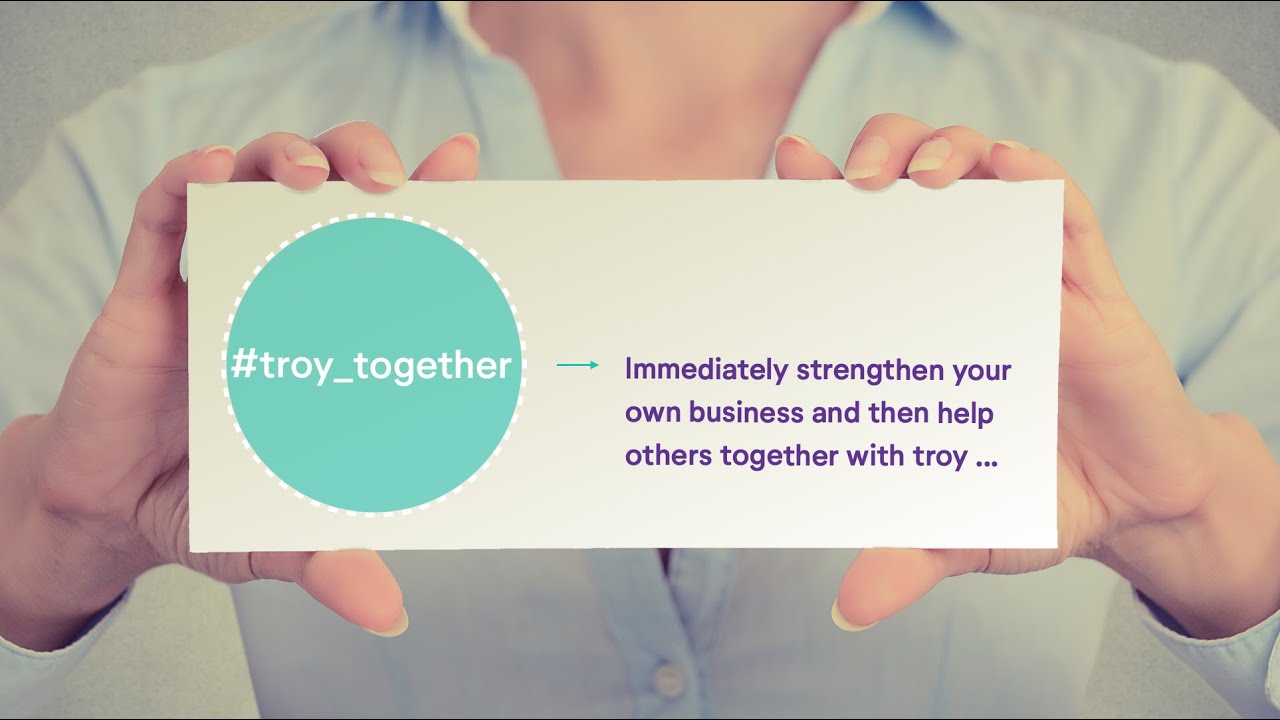 #troy_together
The responsibility of debt collection in times of crisis
"We founded troy to make debt collection customer-friendly. Today, this is more important than ever. Because more and more customers will default on payments through circumstances beyond their control.

Together with you, we will meet our social responsibility to make your company crisis-proof and find creative, solidary solutions for cases of hardship."

Philip Rürup, Founder & MD
Collection optimisation as a fast solution
Together with troy you will secure your business and relieve your customers
Crisis-proof quickly…
troy debt collection achieves significant improvements in your payment quotas from the start . Especially in the early phases of the collection process.
This is particularly relevant when courts and bailiffs are not available as usual.
Taking responsibility…
We have expanded our troy platform to find individual solutions for hardship cases.
Simplified requests for deferrals, pauses in installment payments or settlements can save your customers' existence.
Living in community…
If you waive claims, we will reflect your commitment and waive our fees.
In addition, we are waiving installment fees with immediate effect and introducing the troy social scale for small receivables – until at least 09/2020.
Corona-friendly debt collection
This is how you maintain valuable customer relationships
Corona-specific reminders: As usual, we address your customers empathetically and positively. During the corona uncertainties, we constantly adapt the formulations to the current situation to give customers the best possible encouragement. And we actively offer dialogue for cases of hardship.
Individual solutions: We offer your customers the option of applying for a deferral or an installment break via our online customer center. Automated processing quickly provides them with clarity. Unique, digital transparency in real-time reduces uncertainties.
Digital payment: We offer your customers to use our extensive digital payment options and to avoid going to the bank.
Digital contact: We offer your customers to communicate with us digitally. We explain to them that this way they can contribute to the fact that the postmen can also receive more protection.
Emotional support: Our Service Center employees are trained by psychologists to provide the best possible contact with customers in emergency situations. We also work closely with the emergency hotlines that have been set up.
Minimal effort for quick improvements
With troy you can quickly secure your business base and take care of the next issues asap.
No technical effort: You can continue to use your existing file and reporting formats without any changes.
No administrative effort: We can take over 1:1 your current debt collection contract that has already been checked with you.
Minimal organisational effort: After signing the contract, we need a total of approx. 2 hours with your team to take over your specifications.
Business Continuity: The entire troy team works on virtual workstations and remains efficient even during a lockdown.
Safe decision through testing: Give us a part of your volume for testing. Within a few weeks, our advantages will be obvious!
Scalable platform: troy is a technology company. Therefore you can transfer large volumes with little lead time. This way, you are protected if one of your current partners needs help.
Immediate improvement of payment quotas
Results of our customer survey after payment
Thanks to the "troy experience", customers pay more, faster and even happily! Our survey after payment shows that we actually manage to square the circle.
Expansion stage: troy as backup for your internal processes
For you we open our troy platform
With troy to the home office: Your dunning department should work from home, but your systems are not cloud-enabled? Use the troy platform for multi-channel dunning as a white label – let's call it "home office as a service".
troy resources when sick leave is high: If necessary, you can transfer your dunning process to troy with a short lead time – as a "business process-as-a-service".
troy platform with external resources: Do you have a preferred service center partner to whom you want to entrust your dunning process? With the troy platform we provide the functions in the cloud – "outsourcing-as-a-service".
Give us a call
or write us